Laura Ashley The Tea Room Welcomes Guests for Official Opening
The Mercure Sheffield Kenwood Hall Hotel & Spa officially opened its Laura Ashley The Tea Room with a very special afternoon tea event.
Guests were welcomed by Vine Hotels CEO Garin Davies and Suzannah Davies who oversaw the installation of the stunning new tea rooms. Present at the event was Laura Ashley designer Kay Cullen who worked with the team at Kenwood Hall Hotel & Spa to create the luxury tea room with décor synonymous with the iconic British brand.
Guests enjoyed the delicious menu including delicate finger sandwiches of  smoked salmon & dill and cream cheese & cucumber, alongside light and fluffy scones served with clotted Devonshire cream and berry jam all baked in house at Kenwood alongside the delicious teas.
The interior of the rooms has been transformed and it has brought back a  sense of romance and opulence in the distinctive Laura Ashley style with colourways of teal, gold and blush pink all combining to create a modern reinterpretation of a country manor house. 
Councillor Penny Baker and Councillor Anne Murphy were also in attendance enjoying traditional afternoon tea with fellow guests from the Sheffield area.
Garin Davies, CEO at Vine Hotels said:
'Laura Ashley The Tea Room sits perfectly within the stunning traditional surroundings at Kenwood Hall Hotel & Spa making the venue a real destination for people in Sheffield and beyond.  It was a delight to open the doors to our very special guests and for them to see first-hand the beautiful rooms and taste the delicious menu."
Book a table at Laura Ashley The Tea Room by calling 0114 250 5619 or email thetearoom@kenwoodhall.co.uk
To Bramhall Lane and Beyond
Making the most of Sheffield during the Football Season 
Sheffield United have made an historic return to the Premiership and the Steel City is looking forward to welcoming fans from all over the UK during the 2019/20 Football Season. As well as exciting times on the pitch, visiting fans can make the most of their Sheffield United fixture by staying in one of several Vine Hotels across the City, ideally situated to enjoy the City and surrounding areas and of course Match Day.
Mosborough Hall has long been a destination for visiting team fans thanks to it being ideally situated just off the M1 (Junction 30). It's accessible to all travelling teams, fans can kick back and relax in the expansive grounds close to the stunning Peak District. With free on-site coach parking and 46 comfortable rooms, large groups can take advantage of everything the area has to offer from just £30 per person per night.  The hotel is only a 20-minute drive by car to Bramhall Lane
If you prefer to stay close to the City Centre, Best Western City Centre Cutlers Hotel can offer group bookings with deals from £29.50 per night per person. The ideal base to enjoy shops and nightlife and with easy access to the Football Ground which is just less than a 10-minute drive away.
Mercure Sheffield Kenwood Hotel & Spa is a great choice for fans who want to make a weekend of their team's trip to South Yorkshire. Its only Five minutes from Sheffield City Centre and five minutes-drive from Bramhall Lane but you will feel a world away thanks to the 12 acres of land and leisure facilities. Double Rooms with Bed & Breakfast are available from just £50 per person with complimentary tea and coffee on arrival.
Finally, fans can simply travel back from Bramhall Lane and enjoy the brand-new Marco Pierre White Restaurant Steak House Bar & Grill at the DoubleTree by Hilton Sheffield Park Hotel. Perfectly situated to enjoy a weekend away its just 14 miles from the famous Chatsworth House and the Peak District National Park. It also features four accessible bedrooms and all rooms are dog friendly – should your pet come along for the ride. Prices start at just £40 per person per night and ask about private dining rooms available for groups of 40+ which are great for supporter's clubs travelling together. The hotel is just less than five miles away from Sheffield United's ground and can easily be reached in 20 minutes by car.
Vine Hotels cannot guarantee fans will get the result they want but they can promise a range of hotels to suit all budgets and requirements. Visit www.vinehotels.co.uk for further details.
WHIRLOWBROOK HALL EVENT 25TH APRIL
We recently held a very special event at Whirlowbrook Hall where we showcased our delicious vegan wedding and conference menu to a selection of local Sheffield magazines, wedding show organisers and bloggers. Developed by head chef Alex Fretwell, the menus are now available across all of our locations in Sheffield, Manchester and Southampton alongside a selection of the Vegan wines. Watch this space for details of future blogger events.
The food was a huge hit and was accompanied by several English wines and a vegan wine. The menu featured a starter of seasonal Charred Asparagus served alongside a vibrant Pea Puree and a scattering of puffed wild rice, finished with a garnish of pea shoots. It set the tone for the whole menu delivering fresh, clean flavours complemented by a crisp Vegan English Wine. The main course featured a luxurious and hearty Butternut Squash Risotto topped with Roasted, Crispy Shallot that delivered on taste as well as texture. Chia Seeds gave a boost of nutrients and crunch and the umami flavours combined to create a moreish dish.
Some would say the best was saved for last as guests were treated to a sumptuous Dark Chocolate and Caramel Brownie that was as light as it was delicious cut through with fresh raspberries that cleansed the palette: the perfect partner to the rich chocolate flavours and accompanying delicate hazelnut praline.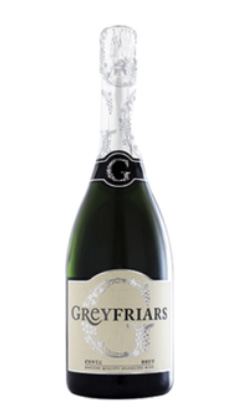 The specially chosen wines included: Greyfriars Cuvee Brut England, – A blend of 42.5% Chardonnay, 42.5% Pinot Noir and 15% Pinot Meunier; the grapes were hand-harvested from south facing vineyards planter on the chalk soils of the Hog's Back in Surrey. It is constructed from a number of wines made over a number of years like non-vintage champagne. Fermentation takes place in stainless steel tanks and the wine is bottle aged for over two years prior to receiving dosage of 5g/l of sugar.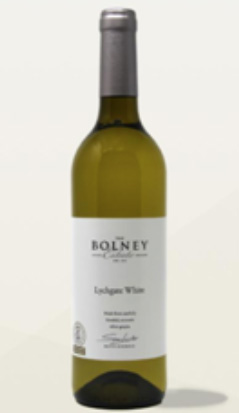 The main course was accompanied by a vegan Lychgate White, Bolney Estate – Sussex
Bolney Estate is one of the longest established English vineyards, making award-winning English wines at its Sussex estate for over 40 years. The sandstone soils are some of the best in the country, providing the ideal setting to grow vines. The Estate is a haven for wildlife, and through its traditional production methods and cultural practices, avidly promotes and maintains soil health, fertility and stability in its vineyards.
Their Lychgate white is a zesty blend of Reichensteiner, Schonburger and Wurzer grapes, citrus, white blossom and jasmine aromas. And on the palate there are subtle notes of grapefruit, lime and elderflower along with green pepper, apple and apricot. A soft body with subtle acidity and length makes this very moreish.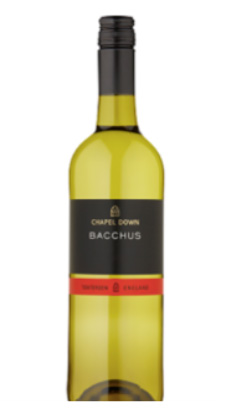 The main course wine was White Chapel Downs which is made from 100% Bacchus, a popular variety that ripens well in cool climates, this vine produces fruit with excellent ripe flavours and refreshing crisp acidity levels. Ripe melon, peach, passion fruit, gooseberry and a hint of grass on the nose, the palate shows tropical fruits and lime flavours with a hint of nettles.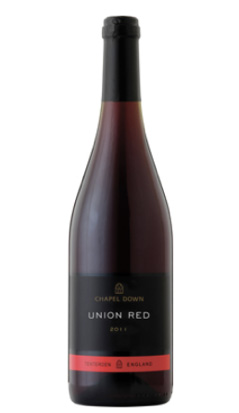 And finally, dessert was paired with Chapel Down Union Red
A blend of Rondo and Pinot Noir Rondo is an unusual early ripening red variety which thrives in England's cooler climate. Its union with the classic Pinot Noir Grape produces attractive cherry and strawberry flavours in alight refreshing red.
---
January 28, 2019
Joseph Henry Is Appointed New General Manager of The Barton Grange Hotel
Joseph Henry has been appointed as the new general manager of the privately-owned four-star Barton Grange Hotel in Preston, Lancashire.
His role at the Barton Grange Hotel will include overall responsibility for the day to day running of the 51-bedroom hotel, as well as managing the team of 100 staff. Sitting in the heart of the beautiful Lancashire countryside, the Hotel boasts extensive, refurbished conference and event spaces for up to 300 people and the Walled Garden; a restaurant renowned for its showcasing of Lancashire producers. Joseph will be working to ensure the Hotel carries on with its reputation for providing the highest level of accommodation and guest service, as well as excellent local food and drink.
Joseph started his career in hospitality on the De Vere Graduate Management Programme, which gave him first-hand experience and training in hotel management. From there his career in the industry has flourished and he has spent over eight years working across a number of management roles with the De Vere Group and Q Hotels. Joseph is already familiar with the Lancashire area having previously completed a BA Honours in Business and Management at the University of Central Lancashire. From there he went on to study at Manchester Metropolitan University where he completed a Master's Degree in Business Management with Events.
Guy Topping, managing director of the Barton Grange Hotel said: "I am delighted to welcome Joseph to the Barton Grange Hotel. He brings with him a wealth of valuable experience from some of the UK's most well know hotel chains, as well as completing high level management training. This combination means that Joseph is bringing a wealth of new ideas and fresh opportunities for us to grow the Hotel's business. We are very excited and know that under Joseph's management, the next 12-months will see great developments at the Barton Grange Hotel."
Joseph Henry added: "It's a real honour for me to join the team at the Barton Grange Hotel. The Hotel has so much to offer both corporate and leisure guests, and importantly has an incredible team for whom great, genuine guest service is a must. I am delighted to be working with them and look forward to the challenges ahead."
---
January 31, 2018
THE BARTON GRANGE HOTEL INVESTS IN EDUCATION FOR LANCASHIRE STUDENTS
The Barton Grange Hotel near Preston is investing in the future of today's young people with two new education and training initiatives that have taken place at the Hotel this month.
Students studying the BA Honours course for both International Hospitality Management and International Tourism Management at UCLan were given a 'behind the scenes' look at the Hotel's management and marketing by the general manager, Daniel Rich. They were introduced to the Hotel's busy operational management structure and given a practical insight into how a hotel business is run on a day-to-day basis. This included sales and business development, conference, banqueting and restaurant operations, bedroom accommodation and team management.
After the visit, each student will carry out an environmental analysis to assess the Hotel's business and, based upon this, they will produce a business development report with suggested and justified recommendations.
The Hotel has also been working with Inspira, a careers and enterprise company, to help roll out its local Lancashire network of enterprise advisers. These are volunteers drawn from businesses and other employers to work directly with the leadership of individual schools and colleges, helping them to create effective employer engagement programmes. Daniel Rich has been appointed as an advisor, and last week hosted an event at the Barton Grange Hotel to introduce 23 advisors to their new roles.
Commenting on the work with the UCLan students and Inspira, Daniel Rich said: "I'm a firm believer in investing and training young people to help them develop their careers and potentially prepare them for a role in the hospitality industry.
"It's vital that we give them the skills they need to be able to develop a strong career path and allow them to understand what it's like in the reality of running a business. Both the work we are doing with UCLan and Inspira provides young people with the practical knowledge they need to be able to make an informed choice about their careers."
Amanda Payne, lecturer of tourism, hospitality and event management at UCLan said; "Working with the Barton Grange Hotel is an amazing opportunity for the students, and we are extremely grateful for their assistance with this. The visit provided valuable exposure to a real-life organisation, and the experience compliments and supports the academic theory we teach."
Chief executive of Inspira, Mark Bowman, added: "The majority of Lancashire secondary schools, academies and colleges are now part of Lancashire's growing network. They are supported by over 120 local business leaders who are helping each one to develop a comprehensive and effective careers and enterprise strategy, as required by the Statutory Duty to provide Careers Guidance and Inspiration. By targeting business leaders from Lancashire's priority sectors, we can ensure that young people gain real-life experiences of what it is like in the world of work, and the careers that will be available to them in the future. Inspira are delighted to be involved with such a great partnership."
For further information visit www.bartongrangehotel.com or telephone 01772-862551.
---
April 19, 2018
Flora Teas Bloom for National Tea Day
Just in time for National Tea Day, taking place on 21-22 April 2018, the Barton Grange Hotel in Preston has launched a new 'flora tea menu' in its Walled Garden restaurant.
Embracing the digestive and well-bring properties of selected Spring and Summer flowers, Flora Teas are hand-tied green tea tips with selected dried aromatic flowers forming a tea ball. Once placed in hot water, the tea ball opens to reveal an artistic flower and unique flavour.
Refreshing and enriching, the eight award-winning teas on offer include: Lilly Flower (Green Tea, Lilly, Jasmine), Aromatic Mayflower (Green Tea, Lilly, Sweet-Scented Osmanthus), Flying Snow (Green Tea, Marigold, Coconut Fruit Fibre) and Heart's Desire (Green Tea, Rose, Lilly). Health and well-being properties of the ingredients may include: benefits to the digestive system, soothing for coughs, helping to reduce the risk of cancer and cholesterol, improved circulation and aiding sleep.
Flora Teas are £3.95 and available daily in the Walled Garden restaurant and Barton Grange Hotel lounge.
The teas can also be served alongside the Hotel's afternoon tea, which includes: a selection of freshly made sandwiches with traditional fillings, a Lancashire warm savoury, fruit scones with strawberry jam and clotted cream, a selection of traditional cakes & cream fancies. All special dietary requirements are catered for including gluten free requests. Available Friday – Sunday between 2.30pm – 5pm. Booking is essential, so please contact The Walled Garden restaurant on 01772 866135 or visit http://www.walledgardenrestaurant.co.uk/
As seen on BBC Dragons' Den, the multi-award-winning wholesale and online retail Tea Company offers the unique Flora Tea concept, loose leaf tea and glass tea sets. Flora Tea brings an artistic, innovative and simple way to enjoy real tea; embracing the amazing drama and the art of tea. http://www.floratea.co.uk
---
11.10.17
New General Manager Takes the Helm at the Best Western Cresta Court Hotel

The Best Western Cresta Court Hotel in Altrincham, South Manchester, has this week announced the appointment of Scott McDonald to the role of general manager. This follows the retirement of Paul Hindley, after a successful 20-year tenure in the Hotel's top job.
Scott has held the post of deputy general manager at the Hotel since 2012, heading-up the Hotel's day-to-day operations, and was instrumental in the launch of the Hotel's new restaurant, Townfields, last year. In his new role, Scott takes charge of a team of 88 staff; working with them to deliver over £4 million worth of sales across 148 bedrooms, restaurant, bar and 11 event suites.
Scott McDonald, general manager said: "I am absolutely thrilled to have taken on the general manager role. Being a part of the Hotel for the last few years means that I have been heavily involved in its extensive refurbishment, and am now keen to capitalise on the opportunities that the investment has presented."
"Altrincham is a town that has transformed itself over recent years, and the Cresta Court has been pivotal in supporting those changes. We will continue to encourage the evolution of our town by helping to attract new leisure and business travellers and conference delegates to the area. To do this, we have a clear focus on delivering a consistently high standard of accommodation and strong customer service throughout the Hotel. Engaging more with our customers over the next 12 months is crucial to this – for me, feedback is King!
"Innovation is also at the forefront of our plans. We will be working strongly with our chefs to introduce new menus in the restaurant and our events business; capturing the trends for more casual, but high quality, dining."
Scott added: "Paul Hindley has done an incredible job over a 20-year period – taking the Hotel through a number of important changes – and he leaves the Hotel in a very successful and strong place. I am delighted to have worked with him, have learnt a huge amount, and wish Paul every success and happiness as he retires."
The Best Western Cresta Court is ideally located for travellers and meeting delegates visiting both Manchester and Cheshire. It is 15 minutes from Manchester International Airport and 10 minutes to the Cheshire countryside and the main motorway networks linking Manchester with the North and Birmingham. A short walk from the Hotel is the Metrolink service connecting delegates staying at the Hotel with MediaCity, The Point and Manchester city centre in under 20 minutes. The Hotel's recent upgrades have included a full bedroom, bar, reception and corridor refurbishment, the new Townfields restaurant, renovated meeting rooms, the addition of a beauty salon and business centre, and the creation of a new meeting space, The Allen Suite. The Hotel offers 200 free parking spaces and free high-speed WI FI.
For further information call 0161 927 7272 or visit www.cresta-court.co.uk @CrestaCourt
05.06.17
Leicesters Belmont Hotel Receives AA Four-Star Award and Two AA Rosettes
The independently-owned Belmont Hotel, Leicester is celebrating this month after being awarded two highly prestigious hotel and restaurant awards – a four-star AA rating and two AA Rosette awards.
Both awards are significant achievements for the Belmont Hotel and come on the back of its £400 000 investment made over the last five years. This has meant upgrades to the Hotel's facilities including the refurbishment of the elegant Windows on New Walk restaurant and Jamie's Bar, and extensive renovation of the Orchard Business Centre which now offers four bright and modern meeting rooms for up to 14 delegates each. Most of the Hotel's 74 individually designed guestrooms have been recently refurbished too, combining the Hotel's Georgian charm with modern elegance and modern travel essentials, such as free WI Fi.
Commenting on the awards Eloic Montagnier, general manager of the Belmont Hotel, said: "The two awards are testament to all the hard work that the team here carry out every single day. To achieve our four-star award is not only a wonderful recognition of that team commitment, but will place us in an even stronger position within the local hospitality sector to capitalise on the growing corporate, meeting and leisure markets in Leicester, and across the wider East Midlands."
"To achieve our four-star award is not only a wonderful recognition of that team commitment, but will place us in an even stronger position within the local hospitality sector…"
Eloic Montagnier, general manager.
The first-class restaurant standards including its exquisite dining experience, with David Ferguson at The Belmont directing the Window on New Walk restaurant and Jamie's Bistro, were also celebrated with the award of two AA Rosettes. Both menus were recognised for their innovative, quality dishes as well as great service and attention to detail. It was noted that the regular food choice includes vegan, vegetarian and gluten free options, so all guests can enjoy hotel dining. Dishes on the Windows on New Walk menu have an underlying British feel, with a few modern elements to excite diners and bring classic flavour combinations into the 21st century.
The Belmont Hotel first opened its doors in Leicester in the 1930s and is now seen as the best boutique hotel in the city. It offers meeting and event spaces for up to 175 people theatre-style/100 cabaret-style in addition to its four smaller meeting rooms, and a business centre with delegate café. It has been under the same ownership for the past 85 years and is a key part of Leicester's growing hospitality, business and culinary scene. Situated on the picturesque New Walk and with on-site car parking, it is ideally located in the heart of the city centre. http://www.belmonthotel.co.uk/
21.02.17
Best Western Cresta Court Hotel Launches a Suite of New Executive Bedrooms

The Best Western Cresta Court Hotel, Altrincham, in south Manchester, has completed the development of seven brand new executive bedrooms, bringing its total accommodation to 148 rooms.
By converting a former first-floor meeting room and syndicate meeting space, made redundant after the development of the new Allen Suite in the main conference centre, the Hotel has been able to add eight new, contemporary styled bedrooms. Six of the seven executive rooms and one new standard sized bedroom now form a semi-private suite of rooms. They can be closed off from the main corridor to provide a space that is ideal for travelling business groups, meeting delegates or family groups wanting additional privacy.
The executive bedrooms are more spacious with a sofa or seating area, desk space, personal coffee machines, robes and slippers, new king-sized beds and en-suite wet rooms. The contemporary feel of the Hotel's recent refurbishment has continued in these rooms and they offer a décor of soft greens and beige tones, with the addition of striking black and white prints of local architectural landmarks in each room to reflect the Hotel's roots in its local community.
"Following refurbishment last year, our existing executive bedrooms has proven more popular than we initially thought" commented hotel general manager Paul Hindley.
"Demand has been strong and so once we had developed the Allen Suite in our ground floor conference area, we had the opportunity to repurpose older meeting space into additional bedrooms. The added-bonus is that we have been able to create a more private group of bedrooms, making them ideal for travellers who are part of a conference or business group and want accommodation together, or groups seeking extra privacy."
The Best Western Cresta Court is ideally located for travellers visiting both Manchester and Cheshire. It is just 15 minutes from Manchester International Airport and only 10 minutes to the Cheshire countryside, Tatton Park and the main motorway networks linking Manchester with the North and Birmingham. A short walk from the Hotel is the Metrolink service connecting delegates staying at the Hotel with MediaCity, The Point and Lancashire Cricket Club, Manchester United and Manchester city centre in under 20 minutes. The Hotel offers 200 free parking spaces and free high-speed WI FI.
For further information call 0161 927 7272 or visit www.cresta-court.co.uk @CrestaCourt
20.01.17
Barton Grange Hotel Tops £670 000 of Investment with Bedroom Upgrades
The Barton Grange Hotel in Preston, Lancashire is sticking to its mantra of continual development this year, with a £340 000 refurbishment of 21 bedrooms in its main house now completed, and corridor renovations to be finished by mid-September. This family-owned property has injected £670 000 of refurbishment funds into the business over the last two years, but is not stopping now, with promises to look for new ways to invest in moving its business forwards into 2017.
"It is crucial that we offer modern travellers a comfortable place to stay, alongside the warm Lancashire welcome that they will receive" said general manager Daniel Rich
"And so the corridor and bedroom project has combined upgrading the fixtures and fittings, with offering a more contemporary look and feel. Of course the number one requirement of any guest is a great night's sleep, and so we have included handmade British EPOC mattresses on every bed. For the second most important guest requirement, excellent WIFI, the Hotel provides free high-speed internet access."
As well as a new interior design, the refurbished bedrooms also include individual Sky TV boxes (free sports and movies in executive rooms), Ruark Bluetooth speakers and for that great morning coffee, Nespresso coffee machines in all the executive and superior rooms.
Hotel owners and Lancashire business entrepreneurs, the Topping family, have made a £670 000 investment into the Hotel since 2014, with a £250 000 investment in the refurbishment of the Hotel's main Barton Suite and Groves meeting/training rooms in 2014-15 and £80 000 in overhauling its kitchen operations.
But there is promise of more to come says general hotel manager Daniel Rich: "We have seen over 10% growth in hotel occupancy this year, which considering our competitive local market, I am delighted with. But we can never rest on our laurels. The Hotel sector moves quickly and growing customer expectations means that we constantly have to strive to improve our guest experience. For us, this means upgrading our final bedrooms, the Garden Rooms, and then improvements to our lounge area next year."
---
---
For an informal chat please contact Liz Wood – LWA SALES AND MARKETING
Mobile: 0755 212 8054

Email: liz@lizwoodassociates.co.uk
Follow us on twitter
Connect with us on Linked in